Announcing: Three New HFNY Church Partners!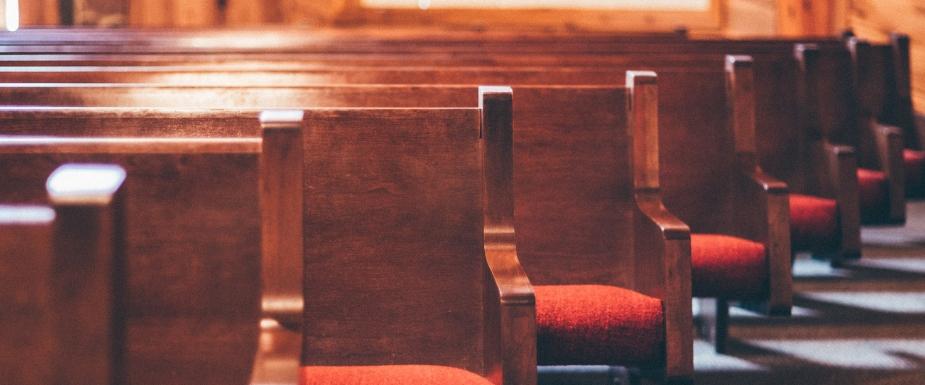 Why does Hope for New York partner with churches across the city? Because we want to mobilize Christians to love and serve their neighbors and connect our affiliates that are serving New Yorkers in need every single day with caring church communities that will come alongside and support them for the long haul.
You could say that churches are our partners in partnering with our affiliates. Currently, we partner with 14 churches across the city, and our hope is that our church partners would serve as amazing partners for our affiliates in the communities they serve. And, ultimately, our hope is to see mutual transformation take place as people from our churches enter into relationships with people in their communities by serving at our affiliates.
That's why we're so excited to introduce to you our three newest church partners: Christ Church NYC, Emmanuel Anglican Church, and Wellspring Church NYC. Find out more about each of them and what they're all about below!
CHRIST CHURCH NYC
Keith Paulus, Senior Minister
What is your desire for CCNYC partnering with HFNY?
Our desire as a church is that through our partnership with HFNY, we'll be able to more consistently and comprehensively serve the people of NYC. We long to see individual lives transformed and renewal taking place throughout this city in all areas. We also desire to be a support and encouragement to HFNY, as well as other churches and organizations who are engaged in the work of mercy and justice in NYC.
Ultimately, we long for all these things because more than anything our desire is to glorify God and exalt Jesus by displaying the kind of sacrificial love and mercy to others that He has shown to us. We hope that our partnership with HFNY will help us to do that better.
Why is it important that your congregation be engaged in mercy and justice?
It's important for us because we believe the Bible tells us that every human being has been created in the image of God and therefore matters greatly. It's important because it's also a reflection of how well we understand and believe the gospel; the love and generosity of Jesus Christ in the gospel compels us. Finally, it's important because God has commanded us in His Word to go, love, and serve others.
What is your hope for New York?
Our hope is for a city in which every person has a living relationship with God through Jesus Christ and where every human being flourishes as those made in His image. We love this city, we love the people who make up this city, and we hope to see this city and its people renewed for the glory of God.
EMMANUEL ANGLICAN CHURCH
Jim Salladin, Rector
What is your desire for Emmanuel Anglican Church partnering with HFNY?
Christianity is a team sport. Jesus was sent by his Father, in the power of the Spirit, to draw people into a reconciled relationship with God and each other. That means that Christians—people who have experienced that reconciliation—are meant to be united together in Jesus' mission.
Our desire for Emmanuel and HFNY is that together we can work as a team to promote Jesus' justice and mercy. We want Emmanuel to learn from HFNY about why justice and mercy is so important, and how we can pursue it more effectively and faithfully. We want Emmanuel to contribute to HFNY in prayer and in action and in service. And above all, we want Jesus to be honored and His Father glorified as this city sees the good works of the church reflecting the light of Jesus.
Why is it important that your congregation be engaged in mercy and justice?
You can't be a Christian without receiving Jesus' justice and mercy. The Cross of Christ is the foundation of Christianity, and it is a merciful exchange of justice. Jesus suffers the justice we deserved (death) and gives us the justice he deserved (righteousness and life). When you have received that merciful exchange of justice, you will want to be an ambassador of that mercy and justice to others. It is crucial that Emmanuel engages in mercy and justice because it is a fruit of real gospel transformation.
What is your hope for New York?
Our hope for New York is that it will see the beauty of Jesus Christ in and through the church. Emmanuel's mission is to see, describe, and reflect the beauty of Jesus Christ for the flourishing of New York City. That means we believe the more clearly this city sees Jesus, the greater and more just and more merciful it will be. And we believe that Jesus has commissioned His church to reflect His beauty in and through our words and our actions. Our hope is that the city will look at the church, see Jesus, and thrive in Him.
WELLSPRING CHURCH NYC
Seth Bazacas, Pastor
What is your desire for Wellspring Church NYC partnering with HFNY?
It is our desire to grow as a church to have eyes to see the needs in our surrounding community. We hope to develop sustainable structures of service and care that empower the church to be the church. It is our heart to learn from the great experience and leadership of those who have pioneered before us and to partner with and support those who are already doing amazing Kingdom work here in the city. It is our heart to be active participants in loving this city and to develop creative and effective pathways for all to be welcomed in and cared for.
Why is it important that your congregation be engaged in mercy and justice?
We at Wellspring long to live in the way of Jesus. We see throughout Jesus's ministry, in both word and deed, that He has come to bring healing and care for the poor, the burdened, and the marginalized. Before He ascended, Jesus commissioned His church through the power of the Holy Spirit to go out and be His hands and feet in the world, bringing the good news, and furthering His mission.
What is your hope for New York?
Our hope is to see the realities of heaven become reality here in New York City. We have a heart to see those on the margins welcomed in, taken care of, and given a place to belong. It is our desire to show the tangible love of Jesus to the city, participating in the renewal of God's creation through the power of the Holy Spirit working through the church in service and care for our community.