Announcing a Special Giving Partnership with Noroton Presbyterian Church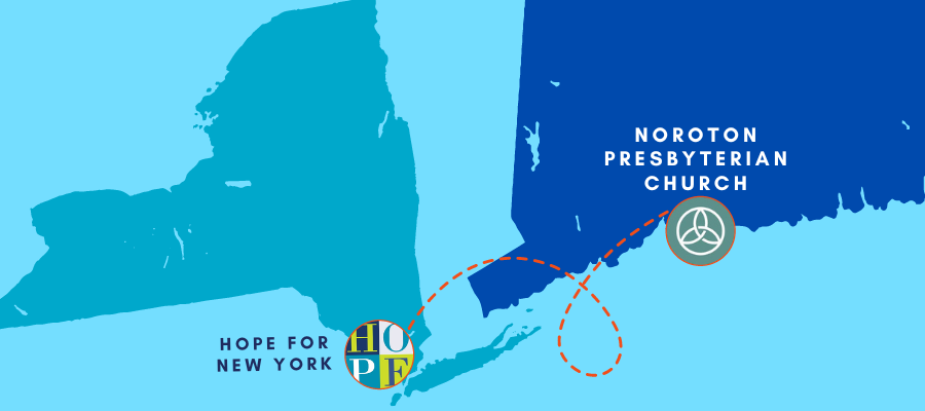 At Hope for New York, we have a city-wide vision to connect churches to faith-based organizations, so that Christians can come alongside neighbors in need with funding, service, prayer, and kinship.

We are particularly excited to announce a new church connection with Noroton Presbyterian Church in Darien, CT!

Some anonymous donors from NPC believed in the impact of Hope for New York and came together to raise $100,000 toward HFNY affiliates. They then inspired their church to match their gift with another $100,000. NPC in turn challenged HFNY supporters to match their collective gift, quadrupling the original gift for a total of $400,000! This incredible generosity will support our affiliate partners and His Toy Store campaign.

"Our Mission team is grateful to be part of HFNY's ministry in the city where many of our congregants work," shares Rev. Brandi Drake, Associate Pastor of Care and Mission at NPC. "We marvel at the way Christ is moving among us, and we're eager to serve in practical ways."

While most HFNY church supporters are in New York City, we love how God is inspiring churches beyond the city to expand the reach of mercy and justice. We are grateful for responsive church partners like Noroton Presbyterian Church! With its support and others', we are mobilizing resources and volunteers for our 60 affiliate partners in all five boroughs so that marginalized members can "taste and see that God is good."

We are now facilitating volunteer opportunities for NPC members to explore. We hope this story inspires your church to help expand the Hope for New York network so that more city residents can experience the transformative love of Jesus.