6 Reasons Our Supporters Love The Hope Exchange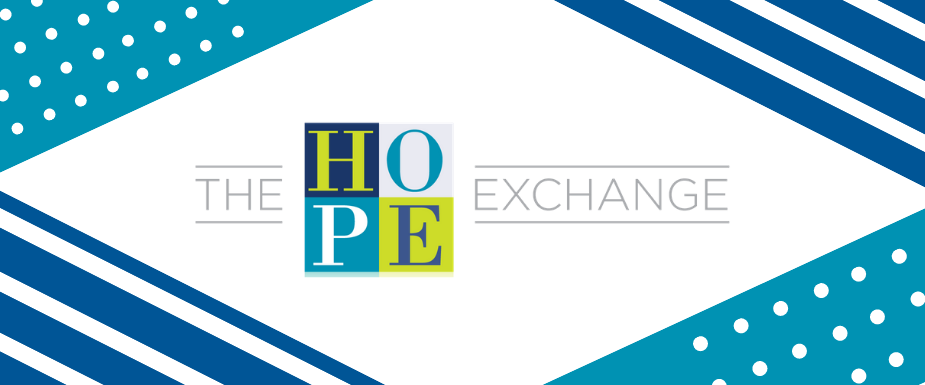 The Hope Exchange is a special community of 200+ donors who give monthly. Through this monthly giving program, Hope Exchange members ensure that our affiliates can always count on consistent financial support.
Started in 2013, The Hope Exchange challenges our network to "exchange" something in their monthly routine (like a regular cup of coffee, a streaming service, etc.) and focus that expense toward funding instead.
Recently, we called every single Hope Exchange member(!) and several members who we connected with mentioned why they love being part of The Hope Exchange. Here's what they shared with us:
Being Part of a Strong Network
"I support Hope for New York because I love the breadth of organizations that HFNY serves in NYC and I love knowing that the organizations are being prayed over." — Caroline
"I'm thankful that HFNY makes it so easy to organize impactful volunteer events with my friends and community group. And, after joining the Community Grants Circle, I've learned about new affiliates doing critical work in the city that I wouldn't have otherwise known about but now support too." — Cynthia
"[I love] the wide range of services available for many different types of unmet needs that the carefully curated affiliates are able to address throughout the city. It is a privilege to be able to play a part in letting New York see the real impact of God's love through the work of his people." — David
Being Part of a Greater Vision
"Being part of The Hope Exchange is a small way that I can be part of the incredible work that HFNY affiliate orgs are doing in my neighborhood and all over New York City, and also help their resources touch more lives and fill more needs. It's also a great monthly reminder to me to pray for the work God is doing in our city!" — Christie Ray
"I am so proud to help HFNY. Keep on doing the wonderful work you all do on behalf of our city's most marginalized people!" — Elise
"HFNY's vision of bringing flourishing to our city profoundly touches my heart. I love that The Hope Exchange allows me to engage with that mission every month in a real and tangible way. I'm so grateful to be part of a network of New Yorkers that want to bring hope and comfort to those who are experiencing marginalization in our society." — Gillian
If you feel moved to join The Hope Exchange, you can do so today to be part of this faithful community!