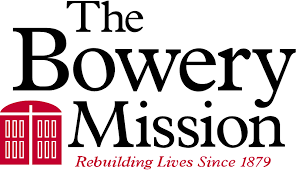 About:
Bowery Mission Medical Clinic was started by a HFNY volunteer and utilizes social workers, nurse practitioners, and medical professionals to provide medical services to the homeless and uninsured at The Bowery Mission. The Bowery Mission Medical Clinic utilizes a variety of medical and social work professionals and see a variety of needs, from diabetes to hypertension, dermatologic conditions to asthma. The goal is to provide the highest quality of care in a barrier-free setting to those who often have no other way to access medical care.
Mission
The Bowery Mission ministers in New York City to men, women, and children caught in the cycles of poverty, hopelessness and dependencies of many kinds, and sees their lives transformed to hope, joy, lasting productivity and eternal life through the power of Jesus Christ.
Our Partnership
Mobilizing Volunteers
Our volunteers, who are healthcare professionals, provide free medical services to the homeless and uninsured at The Bowery Mission.
Creativity From Our Volunteers
After seeing the deep need for health assistance among the Bowery population, our volunteers worked with The Bowery Mission to create The Bowery Medical Clinic and continue to provide the volunteer power to ensure this program succeeds.
Making Grants To Fund Programs
Our grant covers all of the clinic's direct program costs, which includes funding all medical equipment and supplies.
I am inspired each night I work at the medical clinic. I am inspired by the struggles of those who by misfortune or by poor life choices find themselves downtrodden yet have not given up hope. We take for granted medicines like Tylenol or Advil but to the patients of our clinic, they are grateful for such medicines, cough drops and even bandaids.  For many patients, we are the only medical resource available to them.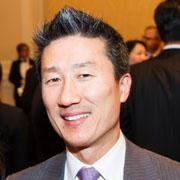 Dr. Peter, Volunteer