Watch Our Fall Benefit Highlights Reel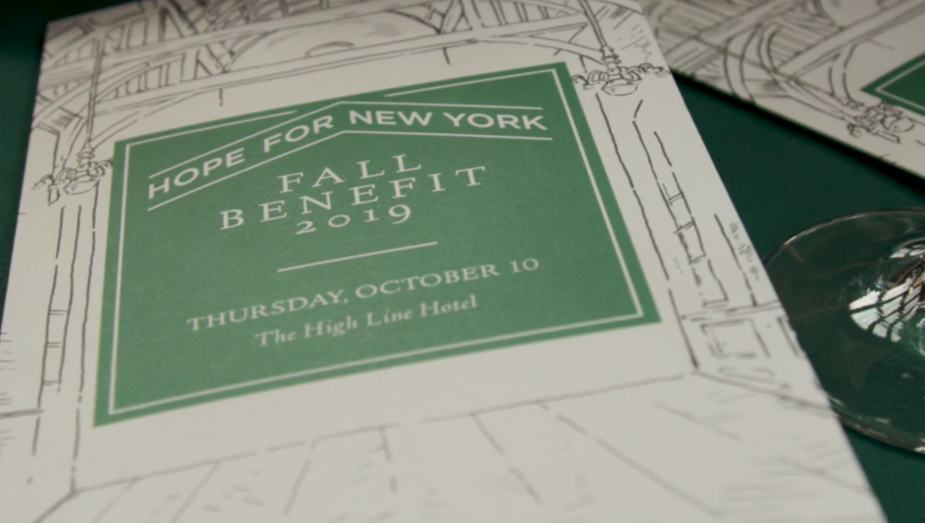 At Hope for New York, we are constantly inspired by our affiliates and volunteers for the time they dedicate to serving our city in different ways.
This year, at our annual Fall Benefit—held at The Highline Hotel on Thursday, October 10—we centered our theme on the verse Micah 6:8. We wanted to emphasize how the verse ("to act justly, love mercy and walk humbly with our God") aligns with our vision to see everyone in New York City experience spiritual, social, and economic flourishing through the demonstration of Christ's love. 

See inspiring moments from the night below:
HFNY Fall Benefit 2019 (full version) from Hope for New York on Vimeo.
Our evening program also featured a video about Micah 6:8 and a talk from our keynote speaker, Dr. Michael Keller, pastor of Redeemer Lincoln Square. Stella Reed, Executive Director of Dream Center, was also spotlighted in another video featuring her relationship with a volunteer. Stella also shared how HFNY has worked with Dream Center to develop its team and its organization in just two years. Elise Chong, HFNY CEO, also reiterated our organization's mission and how important the work is in helping our our city flourish.
Together, our donors fundraised over $1 million toward our affiliates, so they can continue their commitment to help New Yorkers in need. We feel blessed to continue supporting our affiliates through grantmaking and capacity building. We learned that our attendees and donors love our city—and the work of our affiliates—as much as we do!
Plus: See all the Fall Benefit photos here!