2019 Charity Bike Ride Raises Over $53K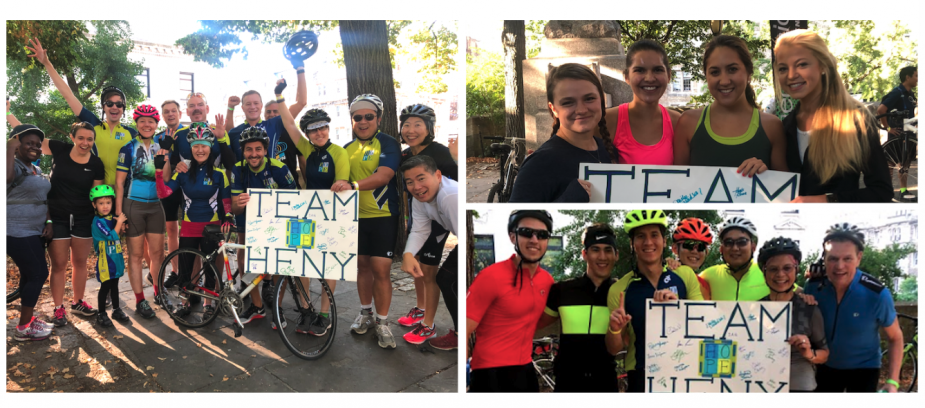 The annual Charity Bike Ride is one of our longest-running fundraising events! In 2003, a group of friends (including Suzy Spell, one of the OG riders, below!) decided to cycle and fundraise for Hope for New York.
Since then, the Bike Ride group has evolved, averaging 30-40 participants each year, including a core group of cyclists. All riders register through Escape New York, an organization that sponsors the annual event, and choose to ride either 25, 50, 75, or 100 miles. Collectively, all cyclists are part of #TeamHFNY, but there are smaller teams that ride the same miles and fundraise together. Experienced cyclists also lead weekend training rides to help others develop their strength and endurance.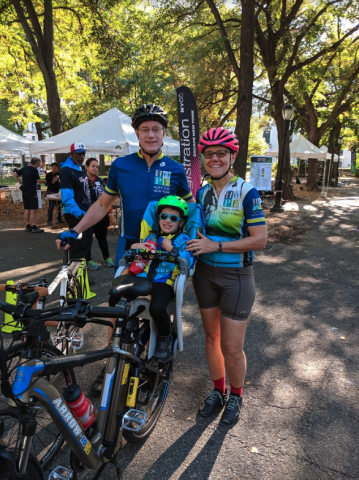 This year, our 40 riders conquered their routes, meeting first in Sakura Park in upper Manhattan and then riding over the George Washington Bridge in New Jersey. Four HFNY staff (including Elise, Tony, Rebecca, and Tory) also rode this year! A few riders even challenged themselves to 100 miles, including one couple (Thaiis and Josh Klevhorn) who marked their "finish line" with celebratory burgers.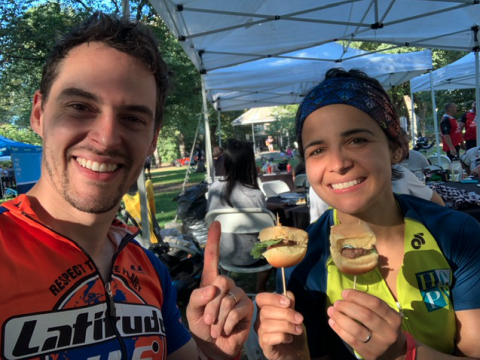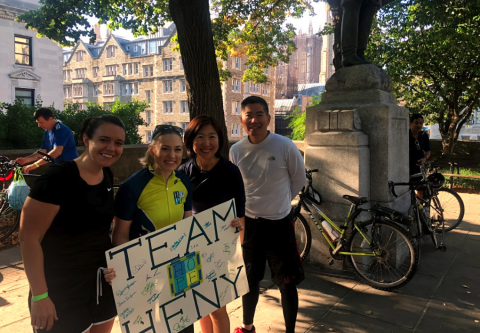 Another rider, David Garcia, was ready for his comeback after a long recovery period from encountering an accident at last year's Bike Ride. He shared, "I finished in 5.44 hrs and enjoyed a surprised meeting from family members who drove down from Boston (to whom I'm Tio, or Uncle, in Spanish) at Lake Welsh. It was a wonderful day to be on the bike and a meaningful endeavor for a worthy cause. Looking forward to next year and thankful to the Lord for helping me recover from a serious hip fracture 12 months ago to ride."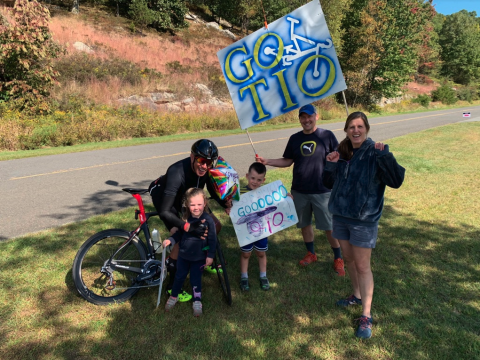 This year, our #TeamHFNY fundraising goal is $65,000 (not including match dollars from a generous anonymous donor). And with our fundraising timeline ending today (October 1), our cyclists have raised over $53,000! We are thankful for everyone's generous support, and we continue to encourage help reaching our goal at: hfny.org/bikeride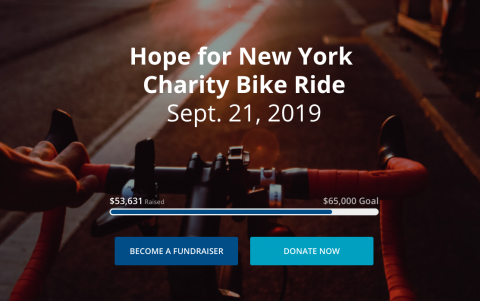 Want more Bike Ride info?